There's No Better Place to Get Your Mazda Parts Than Sarasota
Mazda has long been known for making cars with drivers in mind. Fun, sporty vehicles with great performance are a hallmark of this manufacturer. Vehicles that are this fun to drive deserve excellent parts to ensure they can operate as they're designed. That's why we're proud to offer an extensive selection of quality Mazda parts in our parts department at Ed Howard Mazda.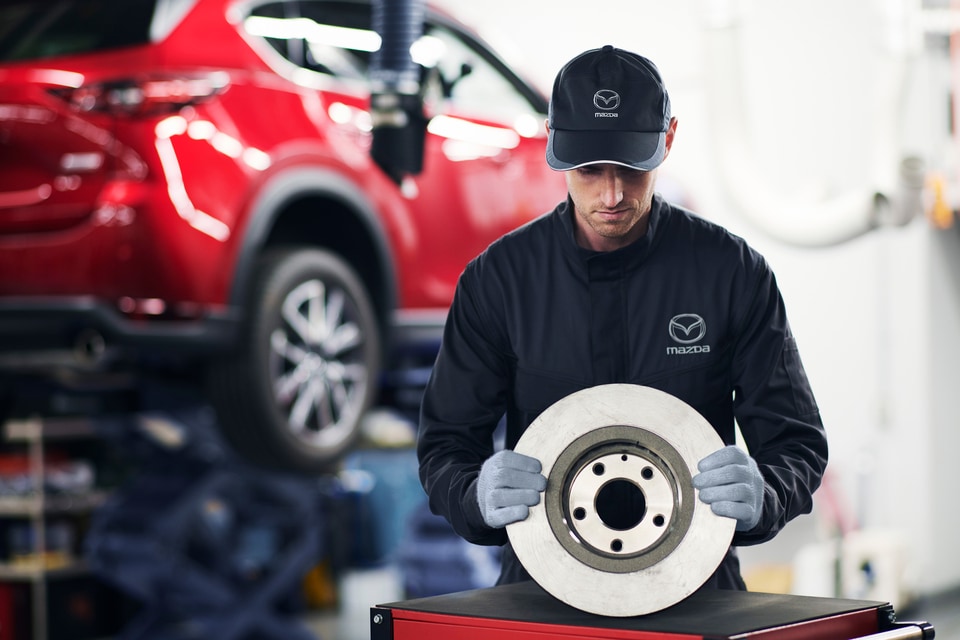 Reliable Quality
Although many different companies manufacture parts for Mazda vehicles, there's nothing like the peace of mind that comes from using authentic Mazda parts near North Port. That's because authentic Mazda parts are built with uncompromising quality to ensure they will last for a long time, even under demanding conditions. When it comes to third-party parts, it's hard to know what level of quality you're getting, meaning that you could break down at an inopportune time somewhere around Bradenton or Punta Gorda.
Countless Parts in Stock
To help make your driving experience in Venice, FL, as convenient as possible, we keep thousands of parts in stock at any given time. Thus, whether you have a Mazda SUV, sedan, or an older Mazda model, you can count on us to have what you need when you need it. From windshield wipers to the tires designed to fit your Mazda. Of course, if you're looking for a part that's a little less common, we can track down what you need and order it for you so that you can pick it up at our dealership. Our knowledgeable parts associates want to see your project succeed just as much as you do, so they will work hard to find what you're looking for.
Expert Service
While repairing your Mazda yourself can be rewarding, some repairs might be a little too challenging to install without certain specialized tools. If you find that you're not able to install a certain part that you order from your garage in Lakewood Village, you can be sure that our service department will be happy to install it for you to help you complete your repair.
To learn more about the parts we have available, give us a call today. Don't forget to browse through our cost-saving parts coupons to help you keep money in your wallet.